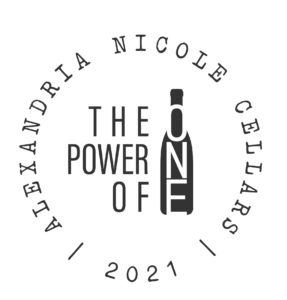 2021 FEBRUARY WINE CLUB RELEASE
"The Power of One | Person"
Similar to our last release, we will be complimentary shipping February allocations in February. If you'd like to elect to pick up your wines, please complete the form below to let us know.  
Allocations will be shipped between February 3rd-11th.
Pick ups will begin February 11th for those who have selected this option.
Please See our FAQ page for additional details
Select a bottle above to view Tasting Notes
*Reds Only Shipments: Receive 1 bottle of each red
*Mixed Shipments: Replace Petit Verdot with Roussanne
Limited quantities are available! Purchase more HERE
As we gradually re-enter STAGE 2 & Open Air Seating, we will be following all of the social distancing guidelines while trying our best to provide an enjoyable (yet brief and probably chilly) Wine Tasting experience. In our attempt to share the love we're calling these rapid-tastings… "Speed Da-sting"!
Limited availability for our release weekend (2/13 & 2/14) and we will be requiring RESERVATIONS.
All you'll need is a paper clip! The rest will be provided with your wine allocation.
Choose a bottle that you'd like to enjoy while crafting this project. You'll need to use that cork to complete the project. The calendar can be found in your handout that will be included with your wine allocation. Follow the instructions below!
For those of you who would like to continue to enjoy complimentary shipping, we will again be offering this option. To take advantage of this offer we ask that you confirm that we have your best shipping address by accessing your account information HERE or in the form below.
Pick Up & Preorder Options
If you'd like to revert back to your original Pick Up preference or add additional bottles to your order, please complete the form below.
Find more info with our FAQ's
Update Your Account Information
Please take a moment to verify and update your account information to ensure you receive these limited wines!
You can access your account information HERE
Any changes made to a shipped package, such as rerouting your allocation, rescheduling delivery or other changes made through UPS at your request, will be subject to a fee; the amount of which is dependent on what UPS charges to make that change.

To avoid these fees, please make sure you have your shipping information updated in your account or email any special request to us before February 2nd. 
We invite you to taste our newest wines with Jarrod and Ali and the team! You'll get the winemaker's thoughts on each wine, some fun stories, and our teams' favorite picks and recommendations!
Sneak peek (and some bloopers) of what you can experience watching our full tasting videos featuring Ali & Jarrod Boyle with some of our team members! 
'Guess Who' Baby Picture Challenge
Match our ANC team members to their corresponding baby pictures!!
Can you find all our release related words?
[game-wordsearch id="16796" ]
Frequently Asked Questions (FAQ's)
Additional February Wine Club Release details can be found at our FAQ's page.
"I belong to a lot of wine clubs in Washington, and I would have to say that membership with Alexandria Nicole is the most fun."