Located in the Horse Heaven Hills in South Central Washington, Destiny Ridge Vineyard is our small town family's dream – where we nurture roots of abundance to bring our fruit through all stages of creating our small-lot, handcrafted, Alexandria Nicole Cellars wines.
Award winning wines begin on the vine.
Our Destiny Ridge Vineyard has complete control over every aspect of production. We personally oversee the planting, growing, harvest, processing, and bottling of our small-lot, handcrafted wines.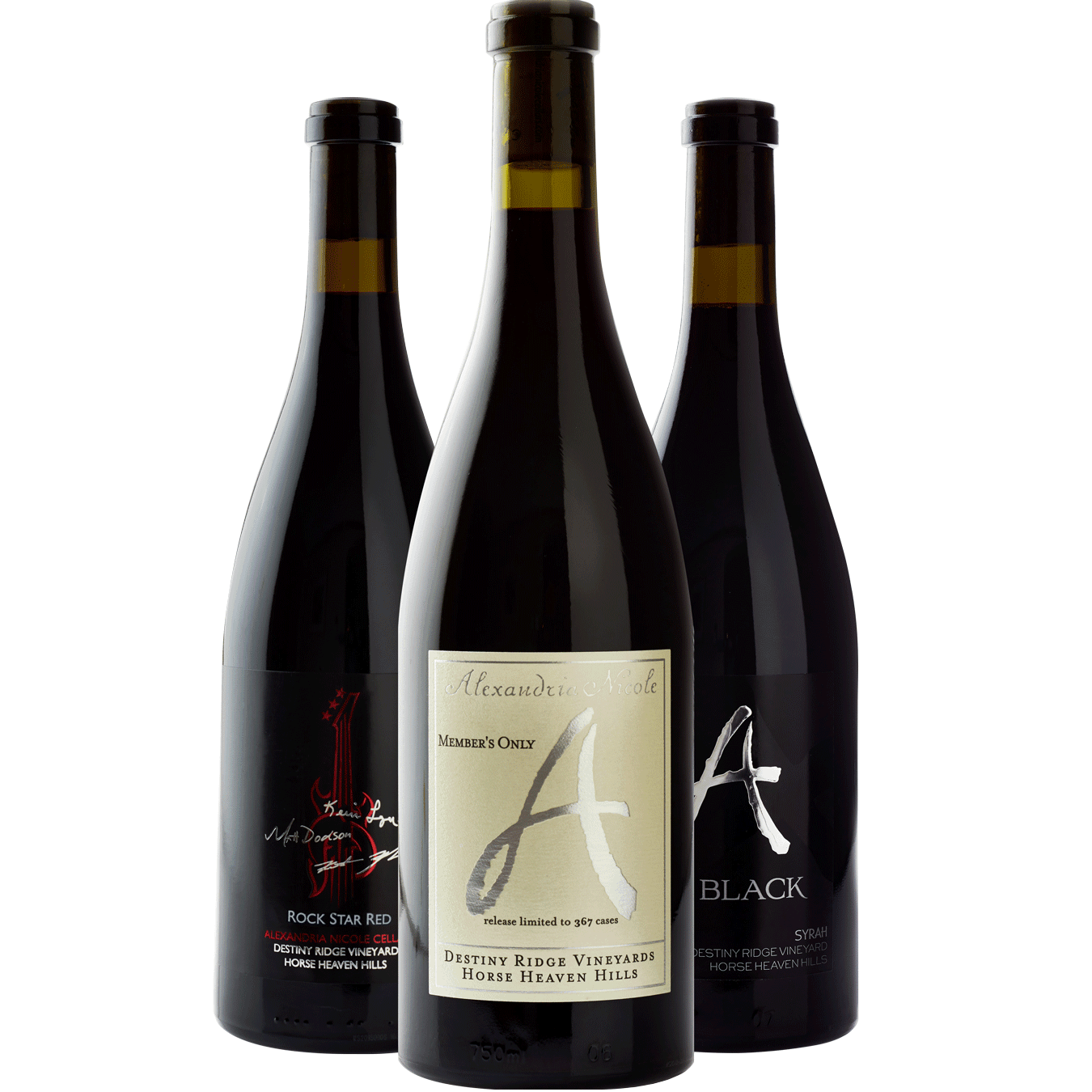 Enjoy our wines at one of our three locations.
Become a part of our wine club and have access to some of our most exclusive wines.  Experience wine in a way you haven't before. Shop and explore all our wines that we have to offer. 
Don't limit your tasting getaway to a day trip. Stay in one of our imaginative abodes and wake up in the middle of a vineyard paradise. The eclectic styles of our Tiny Houses will take your glamping experience to a whole new level.
When Jarrod and Ali Boyle christened their land in the Horse Heaven Hills of Washington, the choice of its name came easily. Providence played a strong role in the birth of Alexandria Nicole Cellars and its estate vineyard – as a natural force in the naming of Destiny Ridge Vineyard….
A visit to Destiny Ridge Vineyard is an escape to a desert oasis of beauty and abundance. Come enjoy a getaway of complete bliss as you taste our bud-to-bottle wine in the very place it was cultivated.
Wine and food enthusiasts enjoy the glow of a warm sunset or the glint of summer sun on our vines. From our annual wine release parties, to hosting weddings or events with us – the warmth of the desert is sure to wrap you in its vine loving arms.