2021 MAY WINE CLUB RELEASE
"The Power of One | Dream"
We will be complimentary shipping your Spring allocations in May. If you'd like to elect to pick up your wines, please complete the form below to let us know.  
Allocations will be shipped between May 11th-20th.
Pick-ups will begin May 20th for those who have selected this option.
Please see our FAQ page for additional details
"The Power of ONE | Dream"
Dreams are a powerful thing. The putting into words a vision and then releasing it to the world in hopes that people will join you in your excitement.

Wine is the vehicle our dream was built on, and you have been the fuel which drove it forward. You've propelled us beyond our wildest imagination. No words can encompass the depth of our gratitude. 

Our small vision has transformed into this incredible wine family that continues to amaze and inspire us. We truly had no idea how much we would love you all ~ and could never have considered how much you would love us back. Your kindness and generosity continue to humble us.

Our glasses are most certainly half full as we raise toasts to you – our wine family as well as the future.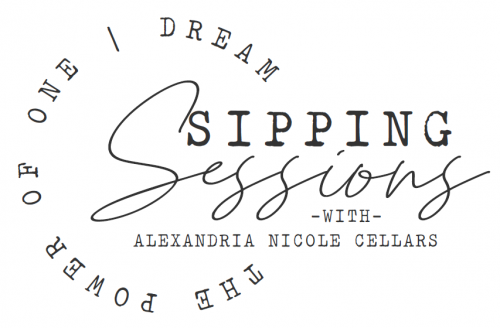 In our attempt to safely allow as many Club Members as we can visit during the release weekend of May 22nd-23rd, we're offering 45-minute "Sipping Sessions". These "Sipping Session" reservations will provide an opportunity for us to offer a safe, enjoyable, yet brief, wine tasting experience over the release weekend.
Due to the limited capacity, we will only be tasting the newly released wines and will not be able to offer glass pours. We will be open only for Club Members who have reserved their "Sipping Session" this weekend. Reservations MUST be made ahead of time using the link below.
Please select the location you'd like to enjoy your "Sipping Session" at.
RESERVATIONS ARE SOLD OUT
PLEASE CALL THE TASTING ROOM FOR AVAILABILITY
*Reds Only Shipments: Receive 1 bottle of each red

*Mixed Shipments: Replace Counoise with Reserve Viognier
For those of you who would like to continue to enjoy complimentary shipping, we will again be offering this option. To take advantage of this offer we ask that you confirm that we have your best shipping address by accessing your account information HERE or in the form below.
Pick Up & Pre-Order Options
If you'd like to revert back to your original Pick Up preference or add additional bottles to your order, please complete the form below.
Find more info with our FAQ's
Update Your Account Information
Please take a moment to verify and update your account information to ensure you receive these limited wines!
You can access your account information HERE
Any changes made to a shipped package, such as rerouting your allocation, rescheduling delivery or other changes made through UPS at your request, will be subject to a fee; the amount of which is dependent on what UPS charges to make that change.
To avoid these fees, please make sure you have your shipping information updated in your account or email any special request to us before May 6th. 
Frequently Asked Questions (FAQ's)
Additional May Wine Club Release details can be found on our FAQ's page.
"I belong to a lot of wine clubs in Washington, and I would have to say that membership with Alexandria Nicole is the most fun."